Some Current Designs & Techniques
Handcrafted plaster-roll construction, decorated with acrylic paints, horsehair, beads, leather, sinew, trade-cloth, wood, gourds, feathers, brass & copper. (approximately 4" to 14" high, with feathers)

Folk Art Collections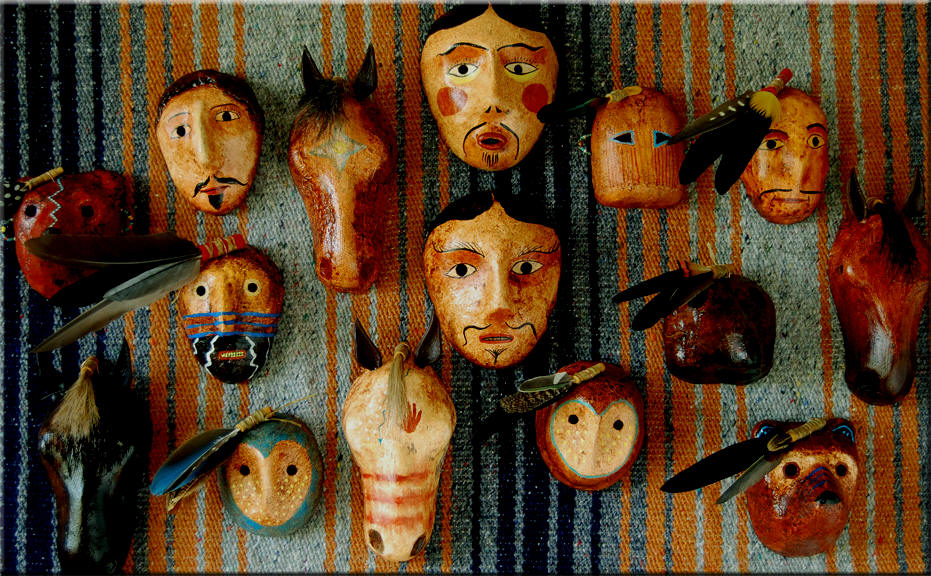 Antique-Style Masks, can be made to order..


I have over 100 Mexican & Guatemalan wooden-masks in the rental collection.

Lynx Mask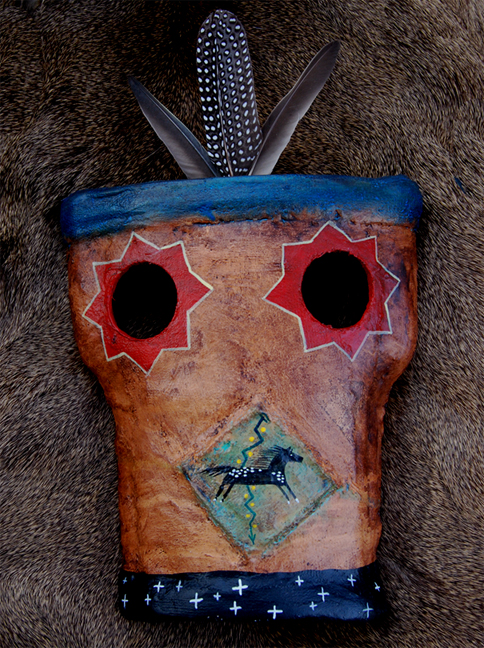 Horse Mask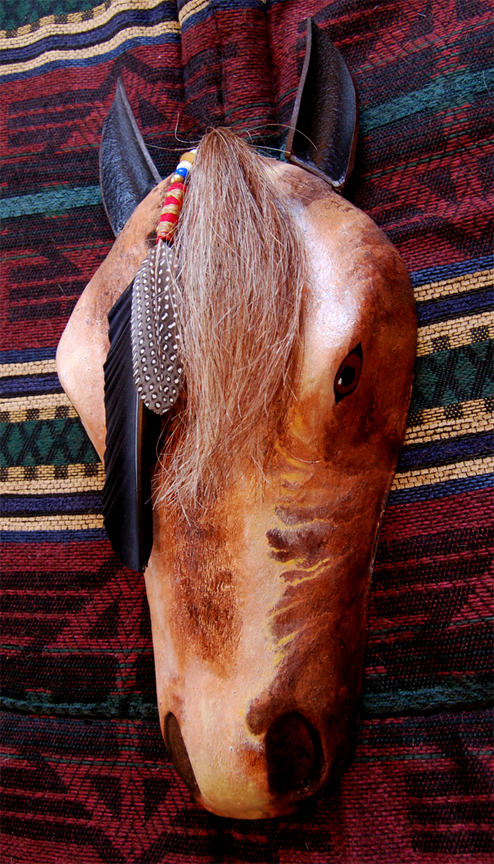 Horse Mask

Aliens!!?

Miniatures.....
"A miniature Northwest Coast Collection" Hoffman Collection
Some miniature mask collections are available, mixed-media hero items can be sculpted in fine detail, and worn.

Many full-sized masks are available, and monument-to-miniature-sized mask commissions, in all styles, are welcome.