Professional Custom Framing
Set Decorators and Property Masters Welcome!
Quick turnaround and high-quality craftsmanship, a given.
All types of custom framing, color work, plexiglas boxes, archival-matting, period styles, rustics, mounting, shadowboxes & more!
Come by and see Samples of Bernie's original artworks in the showroom.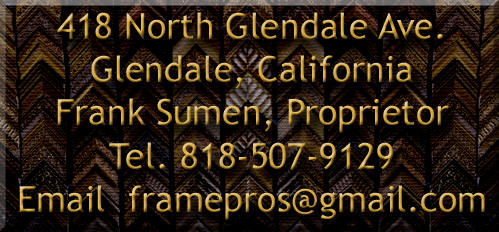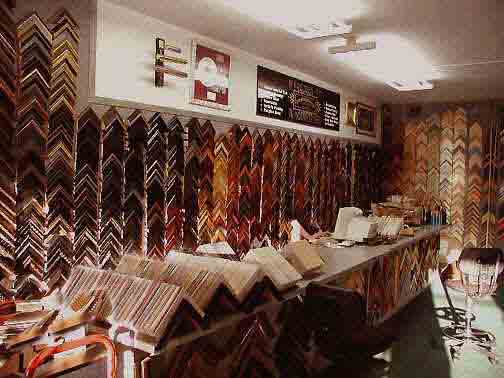 Come on over and see the great selection of over 4000 fine moldings, mats, and custom finishes, available to create the look you need.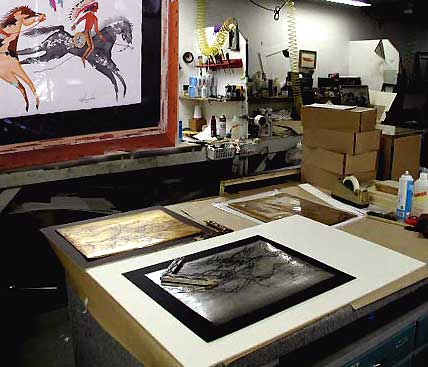 Absolutely recommended by Bernie Granados Jr.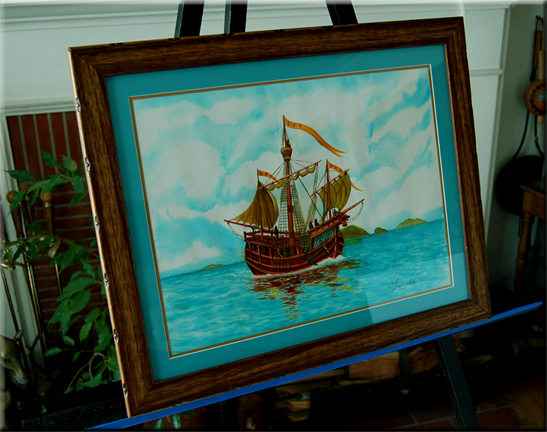 "Catalan Ship" watercolor
"Equestrals" embossed acrylic on Canson Paper.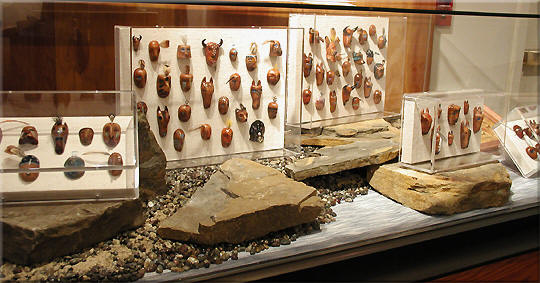 Series of plexiglas-boxed miniature mask collections.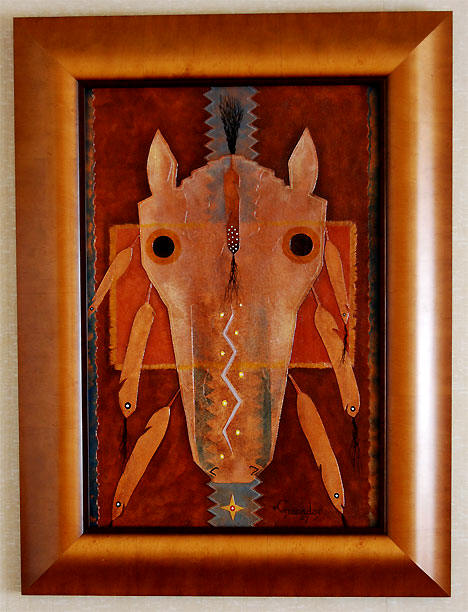 "Mask of the Horse Dreamers" embossed acrylic on canvas.